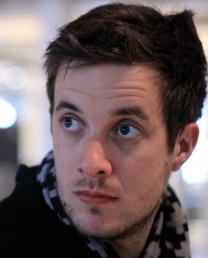 Scott Walmsley
Editor
Sydney
BIO
Never one to shy away from a challenge, Scott has worked on a huge array of projects in a career that has spanned over a decade. He has worked on projects as diverse as a feature film with a major cinema release, a lyrical documentary that played on networks around the world, projects on the cutting edge of advertising that blend content with branding, shorts that have played at many international festivals, and a music video that won him a coveted award from his editing peers at the Australian Screen Editors.
His versatility allows him to bring a dynamic energy to his work giving each project a unique aesthetic. This has led to his projects
being recognised by the Directors Guild of America awards, the Australian Film Institute awards, Logies, One show entertainment awards, D&AD awards, ATOM awards, Australian Screen Editor Awards and Tropfest.