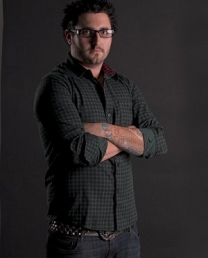 Tim Mills
Camera Operator, Producer
Sydney
BIO
Starting at the early age of 18 in TV as a Camera Assist on Better Homes and Gardens, I was subjected to and coached by some of the best Freelance Cameramen in Sydney.
Here I learnt to Camera Operate, Light and help with Dollies and Jibs.
I Camera assisted for 3 years before moving into Sound because of my Love and Passion of music.
My 1st job in sound was a 2nd Boom operator sound assist on an ABC, BBC co-production Drama Called "OUT THERE". From then on I bought my own sound kit and have been working as a freelance sound recordist.
That however was 9 years ago!
Over the last 9 years I have worked on the following:
Out There, BBC ABC drama
Australian Idol, ch7
Girl TV, ch7
So You Think You Can Dance ch10
Fit Camp, Ch10
Chasing Nature, Discovery Channel – Head of Sound!
The Force, Ch7
High Road Low Road, ch7
MTV
Animal Rescue, ch7
Auction Squad, ch7
Assorted National Geographic Projects
Trinny and Suzannah, Lifestyle Channel
These are just some of the credits that I have to my name. I'm eager and enthusiatic and willing to give anything a go.
Not afraid to get my hands dirty and help out where it's needed, especially with camera equipment as I still have a passion for shooting!