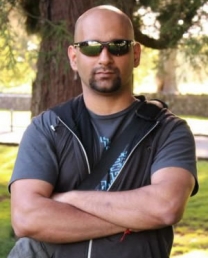 Shanu Shukla
Motion Graphics
Sydney
BIO
Hi I'm Shanu!
I'm an award winning and passionate Motion Graphics, 3D and Broadcast Designer with extensive experience of working on Television Channel Id's, Commercials, Promos, Title Sequences, Video Projection, Visual Effects, Color Correction/Grading, Keying, Camera Tracking etc.
Over a span of 9 years in motion industry, I have worked as a Senior Designer with TVNZ in Auckland for 5 years and have been freelancing with top Advertising agencies and Post-Production houses in Auckland and Sydney for last 3 years, most notably with FOXTEL since early 2012.
Prior to that I have had 4+ years of experience working in Web Design, Programming, Development, Flash, UI and Interactive Design, however I'm now following my love for 3D, Video and Motion.
I very recently finished one year full-time term at FOXTEL as a Head of Design. It was a rewarding experience of launching a new channel TVHITS, and leading a team of designers to achieve it.
My accomplishments have come as PROMAX BDA awards in 2005, 2010, 2013, and an opportunity to be selected as part of the TVNZ crew to the Beijing 2008 Olympics.
I also enjoy using a variety of materials and techniques to communicate the Visual Story, and also love to work with a team of people.