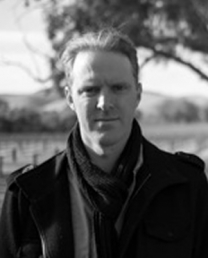 Scott Basket
Camera Department, DOP
Adelaide
BIO
Born in Melbourne's southern suburbs, Scott Baskett has university degrees in Arts (Indonesian), Education and Film and Television.
After graduating from the Victorian College of the Arts, School of Film and Television in 2007, Scott received nation wide exposure and accolades at some of Australia's premier film festivals with his short film "A Triumphant Tale".
In 2008 Scott began Legitimate Films with a vision of pursuing independent filmmaking in a variety of styles and genres.
More recently Scott wrote, directed, edited and co-produced "Colours by Numbers – The Sudokumentary" which aired on ABC1 to rave reviews. In 2011 Scott extended his breadth of work by producing the short narrative drama "Eileen Pratt" which has recently completed a string of successful festival appearances around the world (including Palm Springs and Brisbane International Film Festival).
As a writer/director Scott continues to pursue his craft, believing that films (in particular documentaries) should entertain, inform and generate debate. His films have been described as both funny and heart-felt.