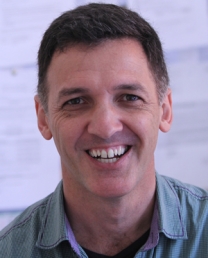 Ray Palin
Camera Operator, Camera Department, DOP
Sydney
BIO
Ray Palin is an experienced A graded Cinematographer / Director of Photography (DOP) with over 30 years experience in the TV industry.
After receiving a Cinematographer's metro Network "A" grading at Channel Ten, he transferred to the Current Affairs department and regularly flew around the country . At this time, he also shot a documentary on 'Aids' in Thailand. He has won National awards for Camera work from both the Australian Thorn EMI awards and the Australian Cinematographers' Society (ACS).
Since going Freelance in '94, he has travelled all over the world, filming in places such as: the USA, China, the Philippines, Malaysia, Hong Kong, New Zealand and Tonga. He is now an owner/ operator of cameras such as:
Broadcast HD Sony 800 XDcam, High Definition Canon 35mm DSLRs and the RED EPIC 5K Cinema camera.
He has filmed for all Australian TV Networks and all kinds of programs and events including: Red Carpets, Documentaries, TV Commercials, Corporates, Better Homes & Gardens, Australian Story, 60 Minutes, Fox Sports and Foxtel, ABC America, Disney, 20th Century Fox, Paramount, Universal and the BBC to name just a few.