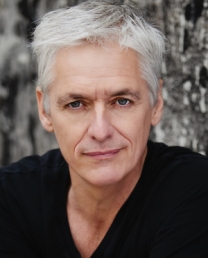 Nick Bennett
Producer, Writer
Sydney
BIO
"It was a pleasure to work with Nick Bennett on the Country Music Awards of Australia 2014. He delivered an excellent Awards script providing a solid foundation for a very entertaining evening. The night went very well and Nick's experience helped us to remain on time and on message. Furthermore, Nick was great when dealing with the Award presenters and hosts, ensuring their personalities and character were reflected in their presentation. It helps a great deal when you have someone who has history and rapport with the stars of the show."
Sincerely,
Nik Goldsworthy, Executive Producer.
· Broadcast and print journalist with 30 years experience.
· Written and produced projects for all media platforms.
· Live arena scriptwriter for ARIA Music Awards, Beats for Breast Cancer, ARIA Hall of Fame and Country Music Awards of Australia.
· TV credits include Sunrise, "Nick's Flick Bits" Foxtel's Showtime, Channel Nine Presents, Channel [V], Music Max, E! News and Ground Zero.
· Hosted specials on George Michael, ABBA, Rumba Music Festival and The History of Toyota Star-maker.
· Interview subjects include Sir Bob Geldof, Rolling Stones, Paul McGuiness (U2) Lauryn Hill, AC/DC, Robbie Williams, Kiss, The Sterophonics, Cold Chisel and INXS.
· Articles published by Rolling Stone, Sunday Telegraph, Billboard, Tracks, RM Williams' Outback and Cream.
· Former editor and advertising manager of The Music Network.
· Liner notes for the albums, "The Buttery" and, "Shannon Noll, No Turning Back-The Story So Far."
· Radio commercial writer.