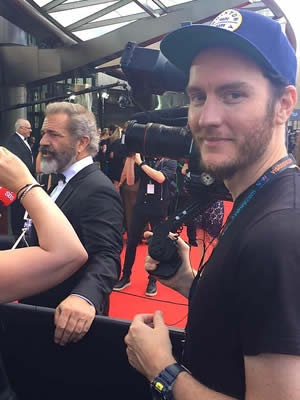 Nathan Moss
Editor / Shooter, Camera Operator, Camera Department, Editor
Sydney
BIO
I am a Shooter Editor with over 12 years of Industry experience. Cutting my teeth in the multi-tasking mandatory world of regional television where Shooting and Location Sound recording are one and the same, I have years of News, Factual and Corporate shooting under my belt.
Enjoying the comradery and challenge of small team production for most of my career I am well versed in the requirements of shoot Producing, multi camera set ups and fluid location movement having travelled to shoot in locations overseas and interstate.
I have editing discipline on Premiere Pro, Final Cut and News sever based platforms. As an experienced Senior Editor with an eye for craft and story telling my skills for managing tone, communicating editorial input and time management are an asset in any edit suit.
With a rich multi-disciplined background providing me the skills to take a project from production brief through camera rolling to final export. Married with my personal production kit including Sony FS7, Lighting, Sound and Edit Suite I can be an asset to any small production unit looking for a quality, polished product.