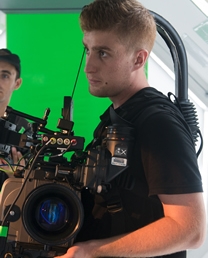 Mark Desiatov
Camera Assist, Camera Department
Brisbane / Gold Coast
BIO
Mark is an eager compatriot to the art of cinematography and everything that involves a camera. He is a quick learner and has never passed up on new experiences which will further his knowledge in the field.
Mark has a large range of experience within the camera team, specializing in data wrangling, focusing pulling and lighting/shooting for a wide range of formats. With experience in narrative, music video and commercial work, Mark respects each role within the team.
He has worked with a variety of digital camera systems such as Arri Alexa, Sony F3/F5/F55/F65 & A7s, RED Epic/Scarlet and Canon C100/C300/5DMkiii.
As an Active member of the Australian Cinematography Society Queensland, Mark is driven to learn from the experiences of those who are established in the field