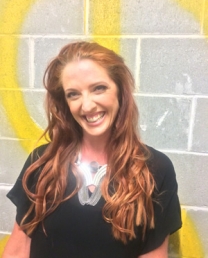 Linda Jane Grace
Producer, Promo Producer
Sydney
BIO
I've been working in television for the past 20 years. I am a passionate and creative promo producer with a knack for storytelling.
I have had vast experience in many areas of broadcast, I began in scheduling and traffic, moved to On-Air Presentation working under pressure to manually put programs to air in a live environment. I also worked as a vision switcher in various studio control rooms.
I have worked for Sky, Optus Vision, Movie Network, MTV, Zero 1 Zero and more recently SBS.
I have worked overseas in London UK as a freelance presentation co-ordinator / presentation director for ITV and ITVN on demand channels as well as British Euro Sport, where I was also a segment producer.
After a working holiday I began my career at SBS. I initially was hired as a presentation co-ordinator then scheduler, continuity producer to the love of my career Promotions and marketing. Since 2002 I have worked at SBS in the promotions area. From humble beginnings as a junior, I have worked my way up to a senior role and Head of Creative SBS ONE. I have won several awards along the way.
My skills are creative direction and development, writing, editing and I love directing talent and shoots from the small to the mighty. I have vast experience in all areas of promotion across all platforms. I am passionate about what I do, and thrive under pressure, seeing every new project as a challenge and a way to tell a story.