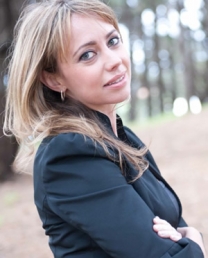 Justine Moyle
Agency Producer, Field Producer, Post Production Producer, Producer
Sydney
BIO
With over 15 years' experience in production, Justine has a wealth of experience across a multitude of platforms including Online, TV & Film.
Speciaisling in problem solving, resourcefulness and never one to shy away from a challenge has meant that Justine has been able to hit the ground running and deliver projects above and beyond expectation.
Her expertise involves end-to-end production and post-production on corporate and music videos, feature and short films, TVCs, digital / multiplatform projects, motion and print graphics and documentaries.
As the creation of content has changed dramatically over the past 10 years so has the skills set producers require in order to get the job done. With patience and a knack for making "things happen", Justine has the patience and personality to deal with whatever is required to get the job done.
Justine's freelance career has taken her from the production office of Saatchi & Saatchi Sydney to the newsroom of BBC Radio 1 in London to Network Seven News, Fremantle Media and a plethora of production companies worldwide.
Currently working on various corporate and creative projects in Sydney, Justine's passion is telling engaging & inspiring stories, from the everyday to the extraordinary.
Recently Justine completed work on projects for Samsung, the Sydney Opera House, MTV, The University of Sydney, Pernod-Ricard Wines, NSW Police Legacy, Air New Zealand and a 4 part series for National Geographic People.