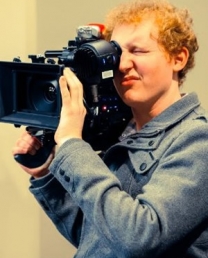 Jarryd Hall
Camera Assist, Colourist, Camera Department
Sydney
BIO
Jarryd is a colourist and camera assistant based out of Sydney, Australia. He began his career in Queensland as an editor, however over several years became inspired to focus his energies into camera and images. He continued his studies at the Australian Film Television Radio School with a passion and focus on cinematography and grading. There's nothing he loves more than using his colourist skills to help directors and cinematographers tell their stories.
Jarryd is trained and experienced grading, shooting and assisting/loading on a wide variety of digital cameras, including the ARRI ALEXA, ARRI AMIRA, Sony F55, RED DRAGON, RED EPIC, Canon C300, Sony F3 and more. His work has seen him travel overseas on shoots both in Osaka, Japan and Venice, Italy.
Technically savvy and prepped with high-end wrangling and data tools both in the grade and on set. A proud member of the Australian Cinematography Society. Full manual drivers license. Passport ready.