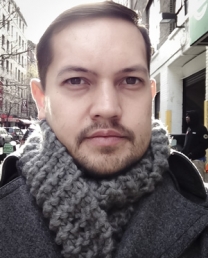 Jan Reichle
Camera Department, Director, DOP
Sydney
BIO
Jan currently divides his time between Sydney and New York…
Growing up in the cultural melting pot of Hong Kong, Jan quickly developed a fascination for the world introduced to him by his laserdisc player and the power of filmmaking. At 21 he completed a post-graduate diploma at the VCA School of Film & Television. Returning to Queensland, he formed Blizzard Media with two uni mates and under that banner spent five valuable years developing his craft directing and shooting a wide range of TV commercials and corporate projects.
2007 marked a move to Brisbane and working under the tutelage of Ron Johanson ACS, federal president of the Australian Cinematographers Society. Since settling in Sydney, Jan has been working freelance, reigniting his passion for drama & music video projects. 2009 commenced with shooting JUCY, his first feature as cinematographer, which premiered at the Toronto International Film Festival.
2010 saw a wave of corporate and TV promo work, comprising an awareness campaign for the Aids Council of NSW via M&C Saatchi featuring Nat Bass, work for Canon, Jim Beam, Nike, and Fox Sports.
2011 kicked off with a pilot for SBS, music videos for The Vaudeville Smash & Catcall, episodes for Stay Tuned on ABC3, a web series One Step Closer to Home, as well as shooting for clients: MTV, SBS, Foxtel, The History Channel, TV1, BBC Worldwide, Fox Footy, Channel (V), KIA, U by Kotex, Nintendo, Jameson if awards, MYER, Free TV, The Commonwealth Bank, Sunglass Hut & Facebook.
Of late Jan has been balancing a nice mix of TV programmes, promos, advertising and web series.
Notable recent projects include Kitchen Cabinet for ABC2 and Local Produce for MTV, Squeak & Boo for Disney, the Bondi Hipsters web series, promos for Fox Sports, Disney Junior, Foxtel, Max and ABC News 24, as well as advertising work for Westfield and SOL Beer. The latter half of 2012 was filled with work for clients: 1shift, FNQ Lager, Stereosonic, V Energy, GHD, IFC, GEICO, CBS, Best Western, Disney, NAB, GE, Youtube/Google and Microsoft.
Jan divides his time between Sydney and New York City and is super excited for what lies ahead.