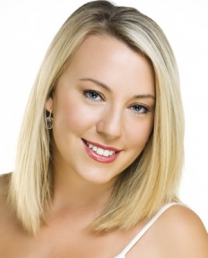 Emily Rose
Hair & Makeup Artist
Sydney
BIO
I'm a hard working, creative girl full of positive spirit and passion, which I inject into my work and to others around me. I work brilliantly with a team, and put 100% into all projects. People say that they love my energy and find my presence calming. I work throughout fashion, commercial, television and the wedding industry. I have been the makeup artist for music artists including Tinie Tempah and the Backstreet Boys, and I have worked with the BBC, and Channel S (Sky 814) Television's version of the X Factor. I am passionate about makeup and love to make someone feel confident and beautiful and have been the make-up artist for many stars at red carpet events. Alongside my regular work, I run a blog, and a YouTube channel. I write a beauty column for Holistic Therapist Magazine and I have also launched a makeup therapy service supporting all illness, disabilities and the elderly.
I embark on continuous professional development, so that my techniques and knowledge match that of the fast moving industry of fashion and style. When creating a look my ultimate aim is a completely flawless finish, every time. I am extremely creative and love experimenting with new ideas, as well as working according to briefs.
I love working with natural products and new products and teaching others how to best use them, according to their skin type, tone, shade and age.
Makeup is my passion and I enjoy sharing that with others.
My skills include make-up, hair, skin finish and manicures. I am also the published author of makeup books 'How to look pretty not plastered', and 'How to look beautiful forever'.