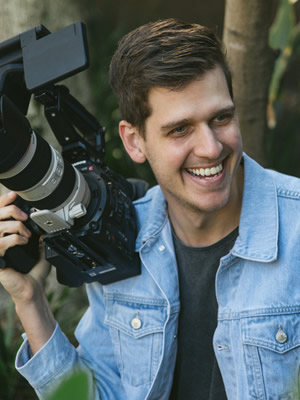 Dave May
Director / DOP, Camera Operator, Camera Department, Director, DOP, Drones, Timelapse
Sydney
BIO
Dave is an award winning Sydney based cinematographer/director with a portfolio encompassing documentary, TV, and music as well as a variety of commercial and branded content.
Having started out working on factual content at Andrew Denton's Zapruder's Other Films before going on to work for youth media brands like triple j and SBS Viceland, Dave has developed a unique approach to storytelling and capturing great images in a variety of environments. In 2017 he won a Young Walkley thanks to his work on SBS Viceland's The Feed and was a recipient of an ACS Golden Tripod for his viral Closed Sydney timelapse project.
He's shot countless documentary, music and comedy pieces, many of which have gone on to reach tens of millions of people online and has filmed in some of the world's most isolated locations, from the Himalayas to remote indigenous communities in the Torres Strait. His expertise in camera extends to aerial drone photography as well as motion controlled timelapse, the likes of which can be seen in TV programs likes of Bondi Rescue and The Living Room or in commercial projects for City of Sydney and Transport NSW.
He runs a pair of video production businesses, Tall Story Films and the timelapse focused Shifted Pictures, has shot with everything from Alexa to RED, C300 and F5 and is the owner of an extensive range of camera equipment, including the RAW enabled C200 and a high end edit suite.