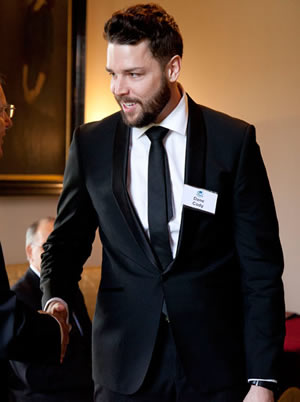 Dane Cody
Sound Recordist
Melbourne
BIO
I have been head of sound department on 12 feature films, 850+ episodes of TV series (800+ Neighbours episodes), several feature length documentaries in remote locations & 100+ TVC's/promos/branded content shoots.
I have worked in every state of Australia & also Finland, USA, China. My experience across small to large-scale productions means I'm equally comfortable and able to deliver consistent results whether it's a small documentary crew or a Hollywood-level studio feature film, and all that entails. I really enjoy how varied my job can be day-to-day.
I own the best sounding and most robust gear available for location-sound recording, in order to deliver the best sound possible. This dedication to my craft is reflected in correspondence from producers and post-production:
"You did an amazing job, as was perfectly illustrated by our tiny ADR bill!" Tim Bartley – Producer, True Story With Hamish & Andy (TV Series, Channel 9, 2017).
"I wanted to compliment you on your sound recording for The Mule. I was the re-recording mixer… and handled the dialogue, foley and music… I think you did a great job of capturing the on-set sound… it was great to have nice rich dialogue to work with…" Pete Smith – Re-Recording Mixer, The Mule (Feature Film, 2014).
"During his time with the show, he has shown consistent commitment and dedication to achieving the best sound possible for the production, with minimal ADR. He liaises well with other departments to ensure he gets the sound right…" Richard Jasek – Executive Producer, Neighbours (Episodic Drama Series, Channel 11, 2011).