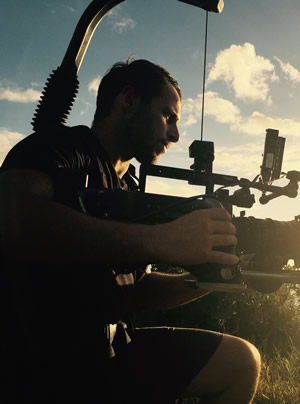 Ben Raymond
Camera Department, Underwater, DOP
Sydney
BIO
Growing up in a pro-surfing family on the international circuit helped Ben develop his camera skills at fast-paced live events. His ability to think on his feet and perfectly capture that split-second money shot naturally evolved into a film career.
After graduating from the International Film School of Sydney, Ben dove into assisting the best in the industry whilst absorbing solid technical knowledge by working for Australia's premier production company, Lemac. He acquired insider experience second-to-none across Digital Cinema, Broadcast and Film techniques and equipment, ensuring his creativity was equally balanced with practicality.
His CV includes commercials, TV promos, branded content, drama and documentaries with high-profile clients like the ABC, Redbull, Toyota, Big W, Colgate, Doritos, Domain.com.au, Volkswagen, Samsung, The Voice, TCN-9 (Channel 9), Network Ten, Captiv8 agency, Photoplay production company, Steam Motion & Sound, 9mm Films and more. Additional highlights include official selection for international film festivals, being shortlisted for Tropfest and filming large-scale theatrical productions like The Lion King and Strictly Ballroom.
Ben's strengths – creative storytelling, a strong work ethic, invaluable technical knowledge and personable nature make him an asset to any production. Available for freelance work both locally and overseas.